---
Alessandro Pontalti
Presidente Maia Wine
---
---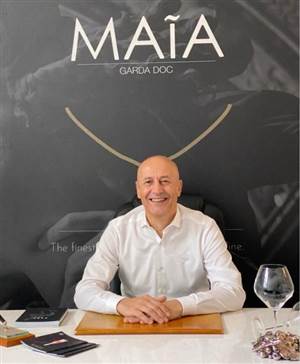 Our highly prized grapes are born in a hinterland that offers unique suggestions. A predominantly hilly area that takes shape around the lake. It is here, in the Doc Garda, that our oenologists select the best beans to give life to the Charmat Method and the Classic Method of the Maia selection.

A unique climate and terroir in the world. Vineyards cultivated by skilled winemakers who for generations have transmitted the art of making wine on Lake Garda, an oenological culture that, thanks to sometimes morainic and sometimes clayey soils, give life to fine, silky and persistent bubbles.
Starting from our experience, we wanted to create a guide to Italian sparkling wines to guide consumers in choosing the most suitable bubble for their coolest moments.

Maia Sparkling Wine Guide, a small book in digital version that addresses the dynamics and the different facets of Italian sparkling wine, in a few simple steps.

We can therefore only be happy for the Bestgusto.com platform that allows Italian producers to present themselves to the world in an even more profound way.
---